Gordo jiu jitsu at start academy
about start
START Academy was founded by two time world champion, Rafael Gordinho Correa, who is located in Pembroke Pines, Florida. His philosophy of teaching is based on creating a family style atmosphere where people can train in a friendly, clean and healthy environment, helping and developing together but always evolving and growing as a martial artist within individual skills and personal limits. Rafael was later joined by his brother, Roberto Gordo Correa, who is now located in Sunrise, Forida.

brazillian jiu jitsu
START's main focus is brazillian jiu jitsu. Under world champion Roberto Gordo Correa's program, you will become a pro in no time! We offer everything from beginner white belt classes, to black belt classes. Come train with us to develop your self-defense skills and master the art of Jiu Jitsu.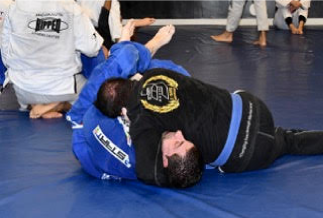 blue belt
Learn the essentials and fundamentals of Brazilian Jiu Jitsu, increase your fitness, and learn self-defense.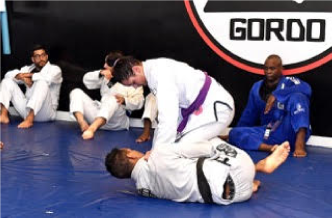 purple belt
Take your Jiu-Jitsu to the next level and learn advanced BJJ techniques, while boosting focus, and confidence.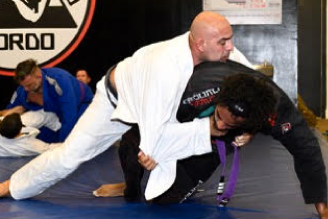 black belt
Improve your competition game, learn advanced BJJ and self-defense skills, and master the art of Jiu-Jitsu.
kids program
At Start Academy we live by our family-oriented values: teamwork, loyalty and integrity. We believe these basic values hold true for any family and this is the basis of our Little Samurai program. Under the careful supervision of a head instructor, the program is delivered with the assistance of other instructors.
This ensures a safe and effective learning environment. Parents are welcome to stay and watch their children learn in a fun, relaxing environment and balance their energy levels.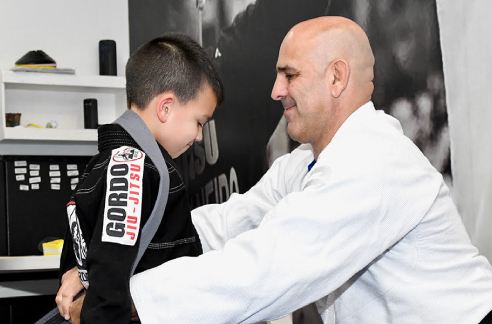 brazillian jiu jitsu
The children's BJJ program teaches kids self-defense, and helps them with discipline, focus, and self-confidence.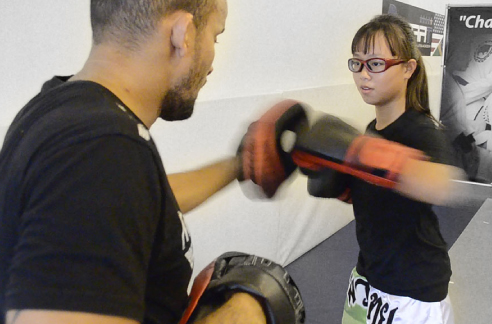 muay thai
This program focuses on the conditioning, coordination and fitness of the body.
schedule
time
monday
tuesday
wednesday
thursday
friday
saturday
7:00
adults fundamentals
7:00 - 8:00
adults fundamentals
7:00 - 8:00
9:30
little samurai
9:30 - 10:15
10:00
adults mixed class
10:00 - 11:00
adults mixed class
10:00 - 11:00
adults mixed class no gi
10:00 - 11:00
kids fundamentals
10:15 - 11:00
11:00
adults fundamentals
11:00 - 12:00
12:00
adults fundamentals
12:00 - 1:00
adults fundamentals
12:00 - 1:00
4:00
little samurai
4:00 - 4:45
little samurai
4:00 - 4:45
4:45
kids fundamentals
4:45 - 5:30
little samurai
5:00 - 5:45
kids fundamentals
4:45 - 5:30
little samurai
5:00 - 5:45
5:30
kids advanced
5:30 - 6:30
kids fundamentals
5:45 - 6:30
kids advanced
5:30 - 6:30
kids fundamentals
5:45 - 6:30
kids fundamentals
5:30 - 6:30
6:30
adults fundamentals
6:30 - 7:30
adults advanced
6:30 - 7:45
adults fundamentals
6:30 - 7:30
adults advanced
6:30 - 7:45
adults advanced no gi
6:30 - 7:30
7:30
adults advanced
7:30 - 8:45
adults fundamentals
7:45 - 8:45
adults advanced
7:30 - 8:45
adults advanced
7:45 - 8:45
schedule
time
monday
12:00
adults fundamentals
12:00 - 1:00
4:00
little samurai
4:00 - 4:45
4:45
kids fundamentals
4:45 - 5:30
5:30
kids advanced
5:30 - 6:30
6:30
adults fundamentals
6:30 - 7:30
7:30
adults advanced
7:30 - 8:45
time
tuesday
7:00
adults fundamentals
7:00 - 8:00
10:00
adults mixed
10:00 - 11:00
5:00
little samurai
5:00 - 5:45
5:45
kids fundamentals
5:45 - 6:30
6:30
adults advanced
6:30 - 7:45
7:30
adults fundamentals
7:45 - 8:45
time
wednesday
12:00
adults fundamentals
12:00 - 1:00
4:00
little samurai
4:00 - 4:45
4:45
kids fundamentals
4:45 - 5:30
5:30
kids advanced
5:30 - 6:30
6:30
adults fundamentals
6:30 - 7:30
7:30
adults advanced
7:30 - 8:45
time
thursday
7:00
adults fundamentals
7:00 - 8:00
10:00
adults mixed
10:00 - 11:00
5:00
little samurai
5:00 - 5:45
5:45
kids fundamentals
5:45 - 6:30
6:30
adults advanced
6:30 - 7:45
7:45
adults fundamentals
7:45 - 8:45
time
friday
10:00
adults mixed no gi
10:00 - 11:00
5:30
kids fundamentals
5:30 - 6:30
6:30
adults advanced no gi
6:30 - 7:30
time
saturday
9:30
little samurai
9:30 - 10:15
10:15
kids fundamentals
10:15 - 11:00
11:00
adults fundamentals
11:00 - 12:00
come visit us
Address: 197 Nw. 136th Ave. Sunrise, FL 33325
Phone: 954.600.7874
Email: start@gordobjj.com
contact us